So yesterday after work I stopped by my neighborhood pool to meet with the head guard and a repair guy who was coming out to tell us why the pool was so cloudy. He had just got there so we had to wait for him to check some things, and while we were waiting the guard lit up a cigarette. This was my first random run in with a smoker right next to me since I quit.
Smokes taste better on hot days ;(
I was cool, I acted like it happened all the time and was no big deal. Honestly the smell of the smoke didn't tempt me at all, it smelled kind of funky. It was watching someone engage in an activity that I am working so hard to deny my self. Like seeing someone eat cake when you are on a diet.
I'd take a bite of THAT.
But I made it through, it wasn't so much that it made me want a smoke, I was just really anxious being in that situation for the first time.
Not much else going on right now, but i do have t-ball practice tonight and it is supposed to be 95 degrees out. I am barely going to be able to have the kids do anything... But maybe a few of the hot moms will be in sun dresses...
You know who loves Sun dresses?
Taylor Swift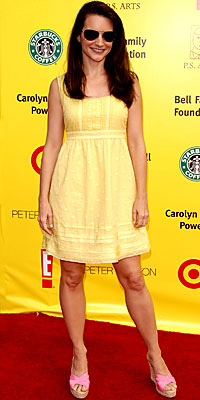 Kristin Davis
Katy Perry